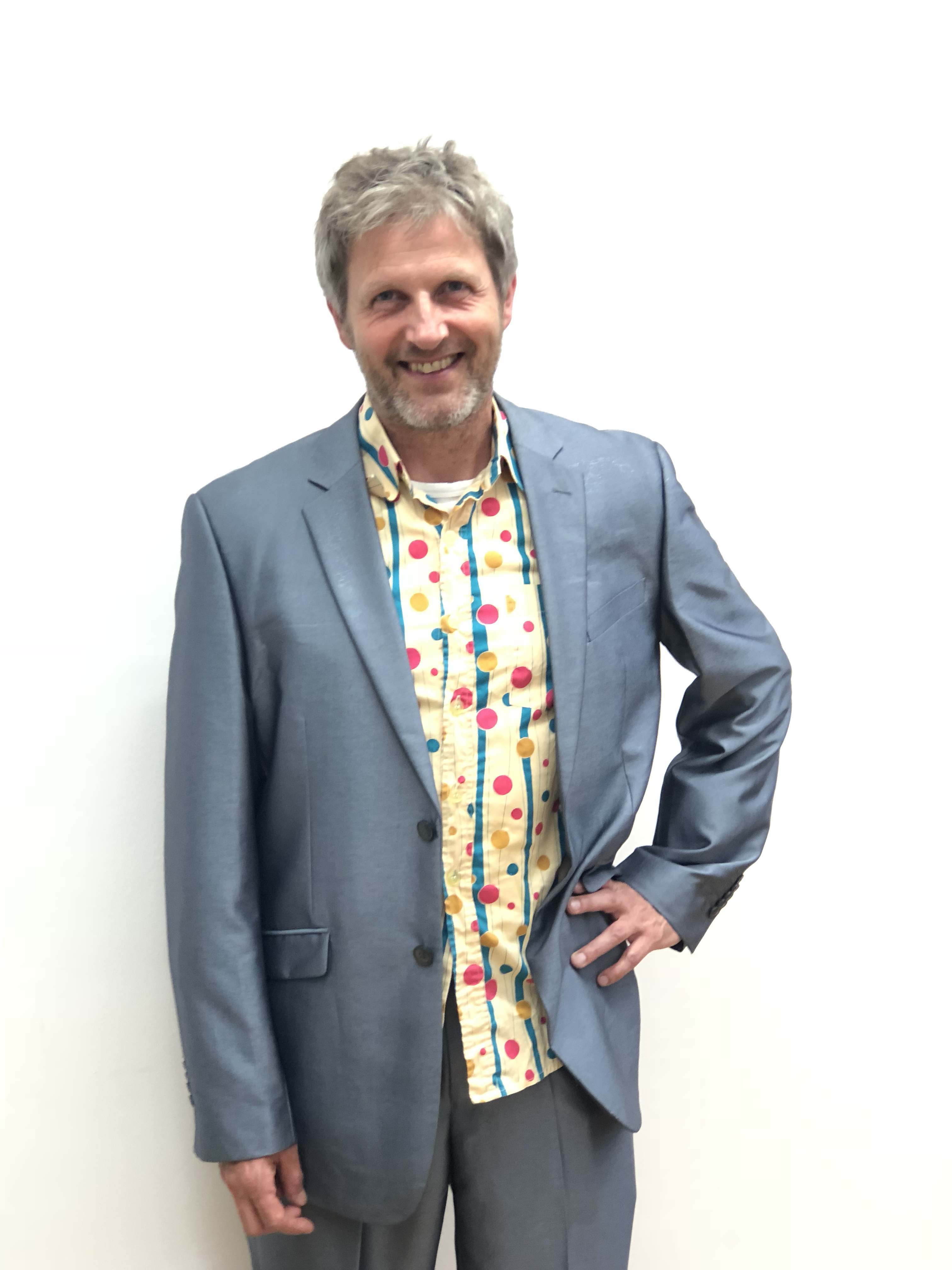 HENK
SPIES
Henk Spies (1965) plays the bass saxophone in the Global Village Orchestra (world music and improvisation) (CD Globalistics), the Bonton Club (Zydeco/Cayun/Blues; CD Welcome to the Bonton Club) and Alan Laurillard's Zuiderzee Orkest.
He leads his own group Going Down, a punky trio consisting of wind instruments and electronics (CDs Take a deep breath; Gotta crash on you). In most of these groups he also plays his second, equally important instrument, the soprano saxophone. He is self-taught, but occasionally had a lesson with Steve Lacy. He played among others with Mola Sylla, Pablo Nahar, Michael Vatcher, Alan Laurillard, Dhroeh Nankoe, Nikos Tsilojannis, the Rajasthan group Samandar Mangnihar, and the Hungarian group Düvö.
Together with Steven Kamperman, Tjitze Vogel and Mark Lotz he is one of the organisers of the Music: World Series, a series of musical meetings between 'improvising' and 'world' musicians.